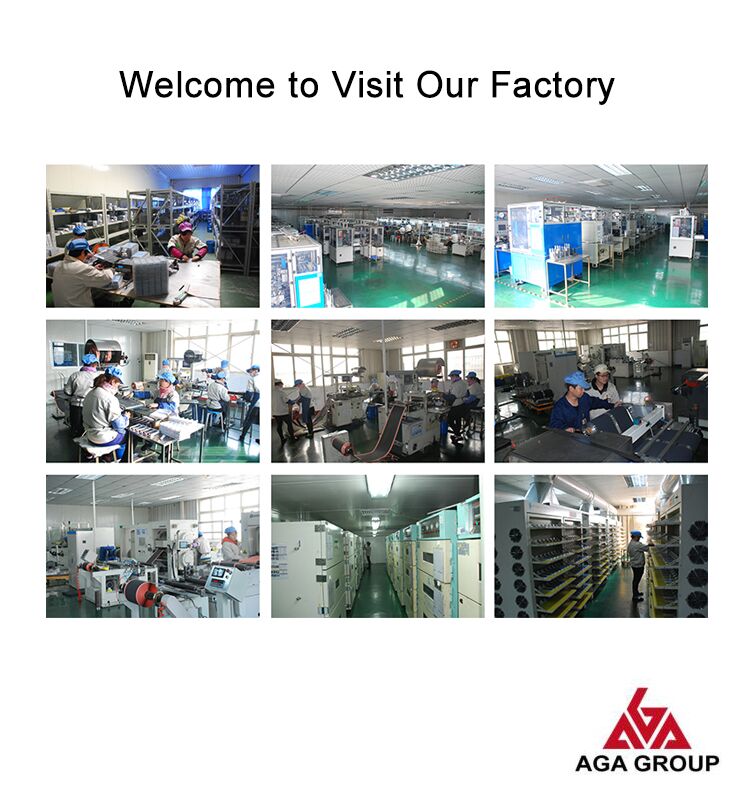 AGA Technology Co., Ltd is wholly-owned subsidiaries of AGA Group, it's the earliest technology innovative high-tech enterprise which focuses on high-rate LiPo battery, integrating R&D, production, trade, and service. Relying on the strong technical advantage, economic strength and years of R&D experience of the Group Company, AGA Technology Co., Ltd has built its LiPo battery manufacturing base, introducing the world's most advanced automated and semi automated production equipment, precision testing equipment and so on. With internationally leading research labs, it's the world's most comprehensive and advanced rechargeable battery manufacturer, and the largest supplier of power battery and battery systems in China.
AGA has its unique handling process and sealing process for pole piece material of LiPo batteries, successfully solved the technology core issues of high-rate LiPo battery: high consistency and high security. Also has unique anode and cathode formula technology, thin film electrode coating technology, functional electrolyte formula technology and processing technology of LiPo battery, which have successfully solved the puffed problems, lowered the puffed rate from a few percentage per ten thousand to a few percentage per ten million, the defective rate of cells reaches the lowest in the world. And in domestic, AGA is the first to launch 100C continuous LiPo batteries, different performance indicators of cells are in the leading position in domestic, reaching the international advanced level.
AGA is successful in high-rate batteries brand marketing and promotion, its market share of high-rate batteries in Europe is 20-30%, becoming one of the most biggest suppliers. The products have passed ISO9001: 2000 international quality system certification, CE certification, UL certification and ISO14001 environmental management system certification, all products stand for testing from customers.
Putting effort into providing users with international top products and service, making every efforts to make AGA an outstanding brand in the world's industry of battery, being a respectable battery manufacturing enterprise is our pursuit. We firmly believe that AGA will be worthy of the battery industry, and can make contribution for customers, employees, and even the whole society for a better tomorrow.